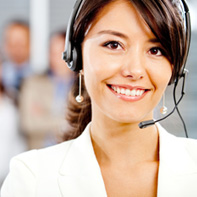 DATA PROTECTION
We take the protection of your personal data very seriously and adhere strictly to the provisions of data protection legislation. This website only gathers personal data where technically necessary. Under no circumstances are the gathered data sold or disclosed to any third party for other reasons.
The following statement provides you with an overview of how we guarantee this protection and explains which data are gathered for what purpose.
DATA PROCESSING ON THIS WEBSITE
We automatically gathers and stores information transmitted to us by your browser in its server log files.
This information is:
· browser type and version
· operating system used
· referrer URL (the page previously visited)
· host name of accessing computer (IP address)
· time of the server request.
We cannot allocate these data to individuals. These data are not associated with other data sources, and the data are deleted after statistical evaluation.
PERSONAL DATA
We exclusively use the data you give us (by e-mail or on the contact form) to deal with your inquiry. Only the data which are absolutely necessary for this purpose are stored and processed. We do not disclose your data to third parties.
Your trust is important to us. We are therefore available to you at all times to answer any questions you may have about how your personal data are processed. If you have any queries that cannot be answered by this data protection statement, or if you would like further information at any time, please feel free to contact us via email info[at]soexgroup.com.
DISCLAIMER
All of the statements and information contained on our website have been thoroughly researched and checked. Nonetheless, SOEX Textil-Vermarktungsgesellschaft m.b.H. cannot give any guarantee with regard to correctness, completeness or timeliness.
SOEX Textil-Vermarktungsgesellschaft m.b.H. shall not be liable for any losses incurred through the use of the information provided or from their possible erroneousness or incompleteness save where such losses relate to injury to life, limb or health. In the case of other losses SOEX Textil-Vermarktungsgesellschaft m.b.H. shall only be liable where such losses are caused by deliberate or grossly negligent breach of duty on the part of SOEX Textil-Vermarktungsgesellschaft m.b.H., one of its legal representatives or one of its agents.
COPYRIGHT
This website is copyright protected. The reproduction, dissemination, making available on demand or making accessible online (inclusion in other websites) of our website, the website layout, or the website content (texts, images, programs) either wholly or in part, in altered or unaltered form, is only permitted with prior written approval.