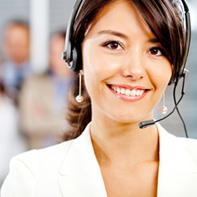 Responsible for content:
SOEX Textil-Vermarktungsgesellschaft m.b.H.
An der Strusbek 19
22926 Ahrensburg
Germany
Tel + 49 4102 45 45-0
Email: info@soexgroup.de
www.soexgroup.de
Commercial register: AG Lübeck HRB 15283 HL
Executive Board: Axel Buchholz, Rainer Gsell, Holger Maas
1. Limitations of liability
This website was created with the greatest care. However, the author assumes no liability for the topicality, accuracy, completeness, or quality of the content and information provided. Users access the website at their own risk. Claims against the provider resulting from the use or non-use of the presented content and information are excluded.
All offers are subject to change without notice and are non-binding. The provider reserves the right to alter, supplement, delete, or temporarily or permanently cease the publication of parts of the website without prior notice.
Use of the website alone does not give rise to a contractual relationship between the provider and the user.
2. References and links
The website contains links to other websites ("external links"). No legal violations were apparent at the time that the external links were created. The respective website providers are liable for the websites that users reach by clicking on the external links. It is not reasonable to expect the provider to continuously check the external links when there are no indications of legal violations. The provider declares that it will delete the relevant links without delay if it becomes aware of any legal violations.
3. Copyright and trademark law
All content and information published on this website is subject to German copyright and ancillary copyright law, and any use not permitted by this law (such as duplication, modification, translation, storage, processing, reproduction of content in databases or other electronic media and systems) requires the prior written consent of the provider or the relevant copyright holder.
The unauthorised copying of the website in part or in whole is prohibited. The provider reserves the right to prosecute any such action.
4. Data protection
All data stored as a result of the use of the website is only recorded for statistical purposes and is not transferred to third parties.
The transmission of data online cannot be fully protected against unauthorised third-party access. The provider assumes no liability in this respect.
SOEX Textil-Vermarktungsgesellschaft m.b.H. – Disclaimer – Stand 15.02.2017