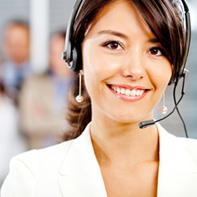 Responsible for content:
SOEX Textil-Vermarktungsgesellschaft m.b.H.
An der Strusbek 19
22926 Ahrensburg
Germany
Tel + 49 4102 45 45-0
Email: info@soexgroup.de
www.soexgroup.de
Commercial register: AG Lübeck HRB 15283 HL
Executive Board: Axel Buchholz, Rainer Gsell, Holger Maas
Declaration on Data Protection and Data Security Guidelines
SOEX Textil-Vermarktungsgesellschaft m.b.H. is committed to fully respecting confidentiality and data protection when handling personal data transmitted to SOEX Textil-Vermarktungsgesellschaft m.b.H. through use of this website. We adhere to all of the valid legal provisions when it comes to recording and/ or processing this personal data.
Declaration on Data Protection
Compiling and processing personal data
When you visit our website, our internet server automatically identifies and stores the name of your internet provider, the web address you accessed our website from, the pages you visit on our site and the date and duration of your visit. SOEX Textil-Vermarktungsgesellschaft m.b.H. applies cookies when identifying the preferences of visitors to this website. Based on the results of these cookies, we are able to design our website so that it better meets the requirements of our users. When we send a cookie to your computer, you will be informed of this and can decline the cookie if you wish. Furthermore, your personal details will only be registered if you have previously given your approval for this to happen.
Use and/ or forwarding of personal details
We only use your personal data for the purposes for which they were provided by you and only if you have given your authorization for their use and/ or forwarding. Personal details will only be passed on to state institutions or authorities within the framework of the law. All of our employees are obliged to adhere to this data protection policy.
Acceptance or refusal
Based on the data you supply, we would like to provide you with information about our products which is targeted to your requirements. Of course, this depends on your agreement. If you wish to withdraw your agreement at a later date, you can inform us of your decision by post. We will then block your data.
Freedom of information
At your request, SOEX Textil-Vermarktungsgesellschaft m.b.H. will inform you of whether your personal details have been recorded and which details are concerned. If, despite our best efforts, the details we have stored prove to be incorrect or out-of-date, we will correct them as required.
Data security
SOEX Textil-Vermarktungsgesellschaft m.b.H. protects any recorded data from any accidental or deliberate manipulation, destruction, loss or unauthorized use by applying technical and organizational security measures. Our safety measures (e.g. encryption) are constantly kept up-to-date with the latest technology.
Contact partner
Should you have any queries about the recording or processing of your personal details, require additional information or recommendations or have any complaints or critical comments to make, please contact: info[at]soexgroup.de